The summer flowers were in bloom up in the mountains, and it was gorgeous up there.
Entering into the valley, we had some amazing summer clouds hovering just around the peaks.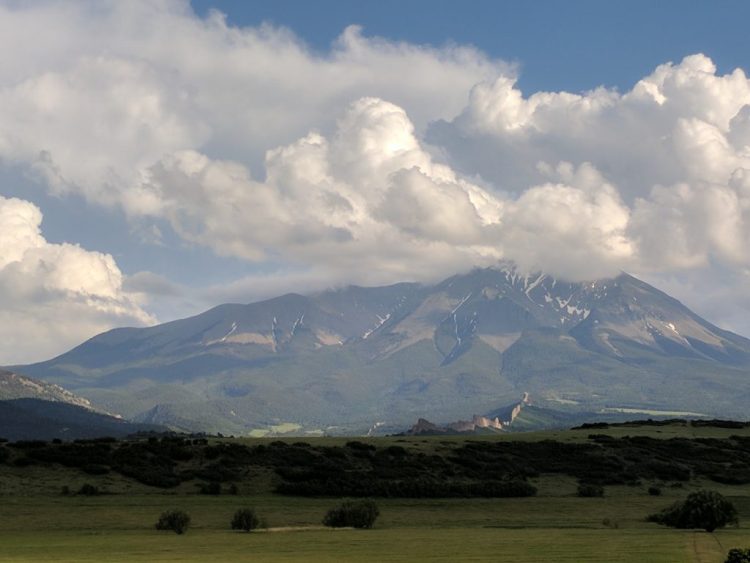 The meadow itself had thousands of flowers in bloom!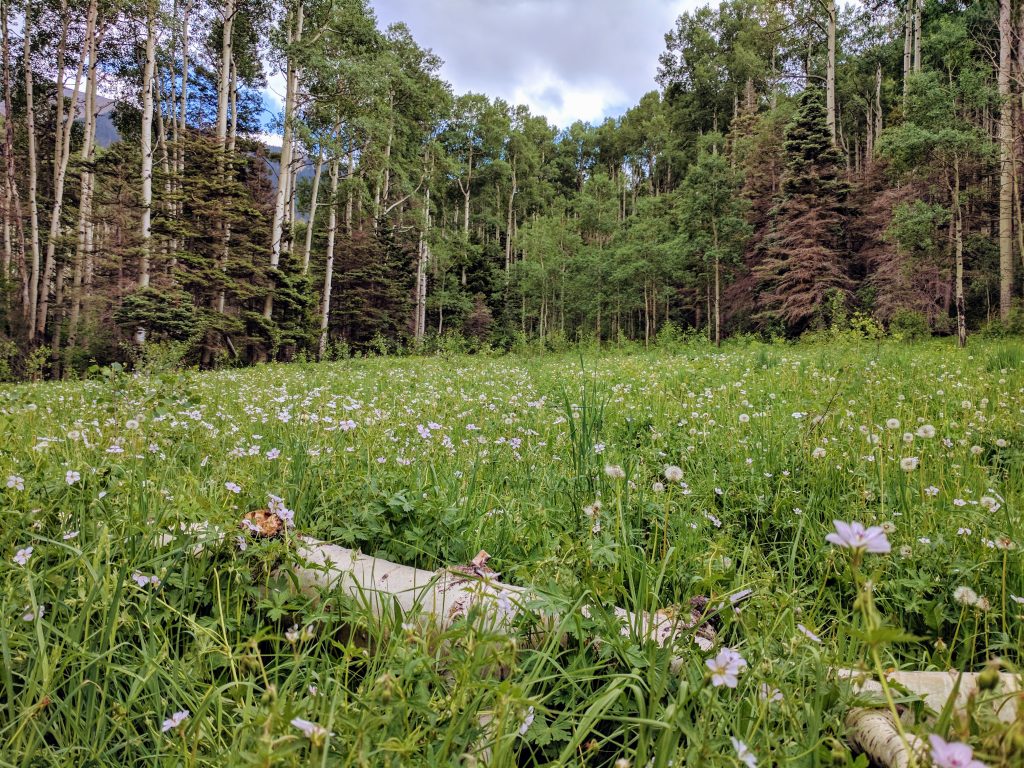 There were columbines EVERYWHERE.  We saw hundreds of them.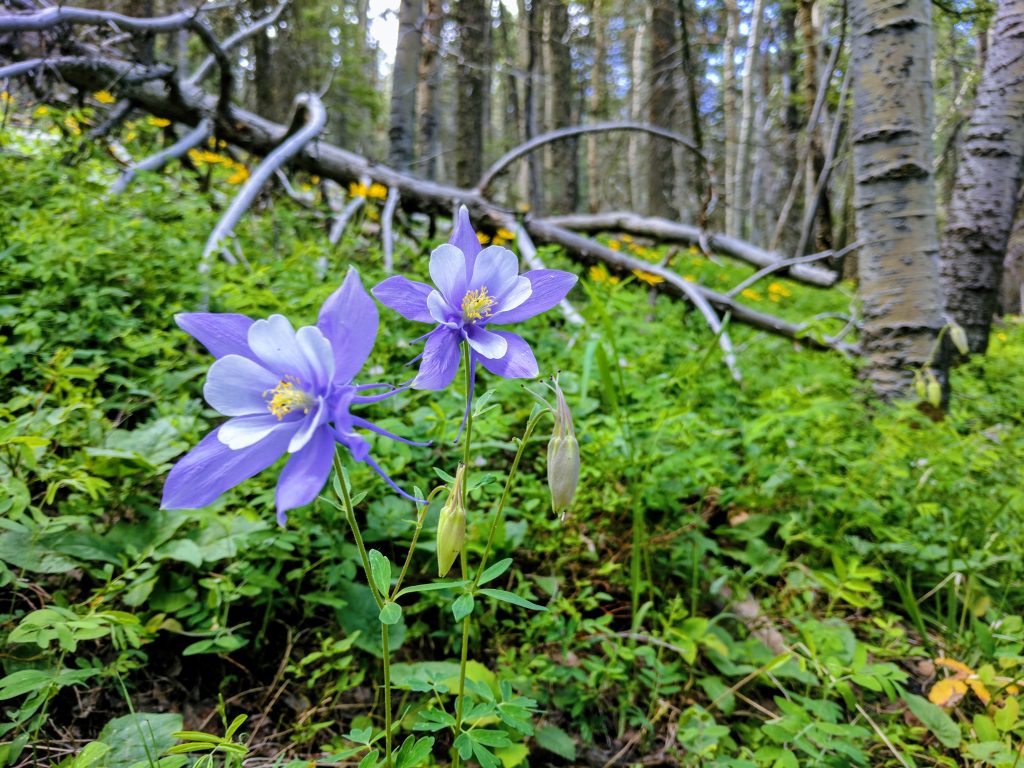 On the way to the meadow, someone had plucked two columbines and set them artistically on a log.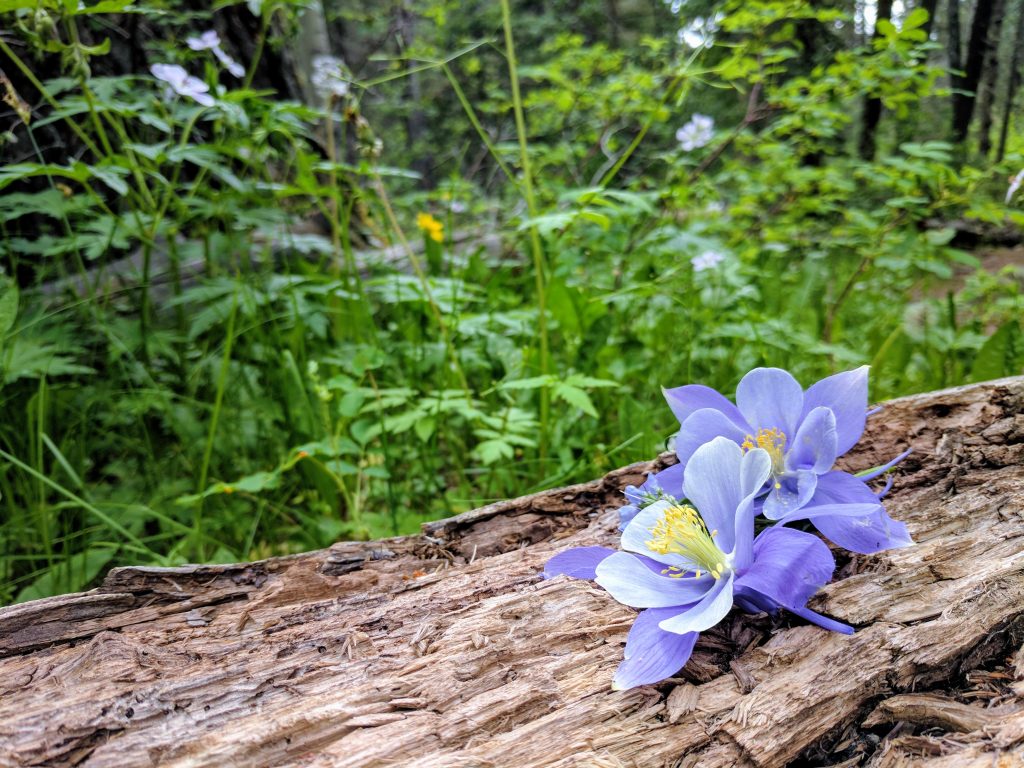 Up the wahatoya trail there were some great views.  The weather was pretty perfect.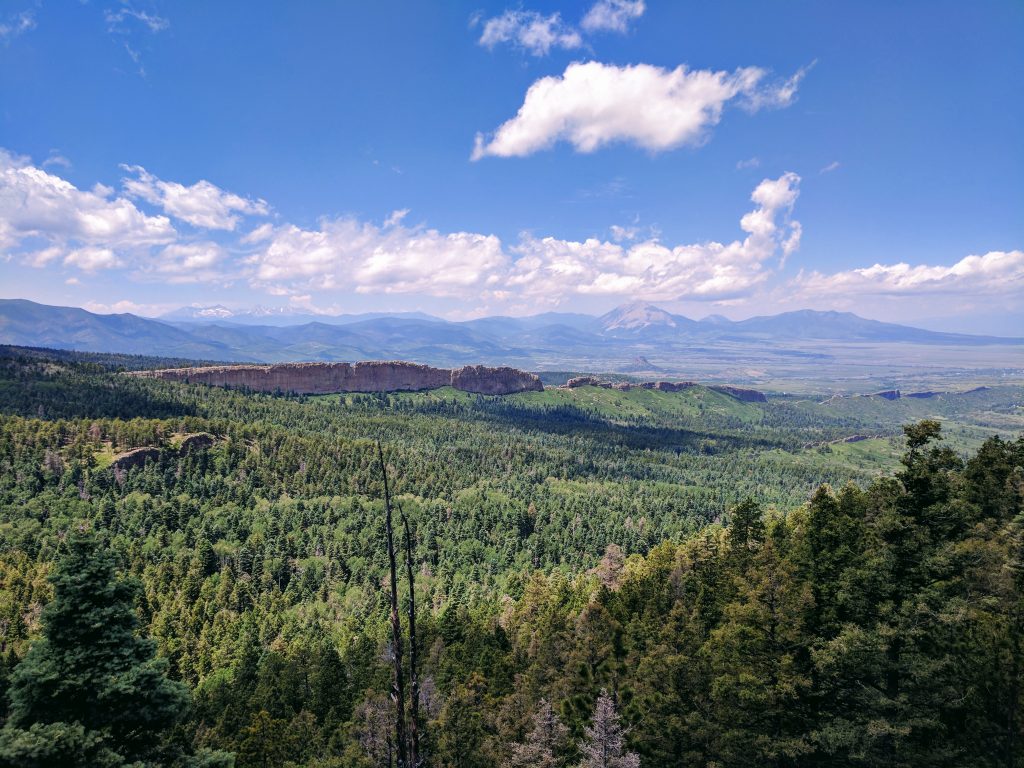 We also found some rare Colorado Orchids.  They're actually an endangered species, we were extremely lucky to find them!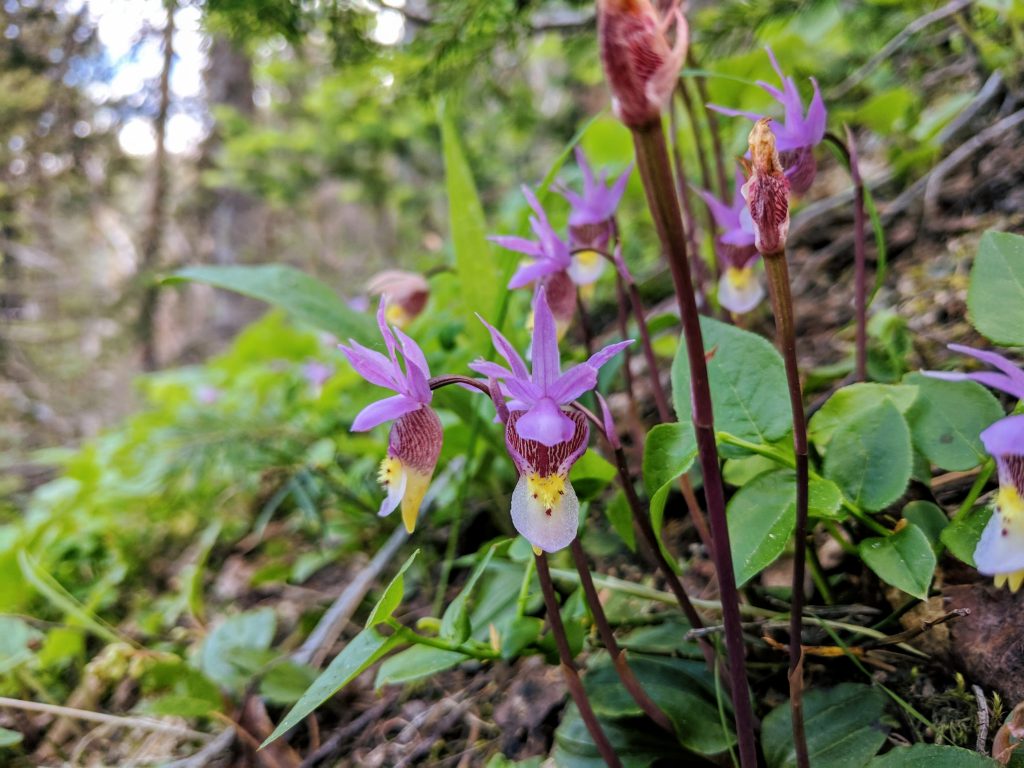 The cabin itself was in great shape, but the one oddity was that a giant rock had fallen off the nearby cliff and rolled into our driveway!  This is gonna take a few pry bars to move even a few inches.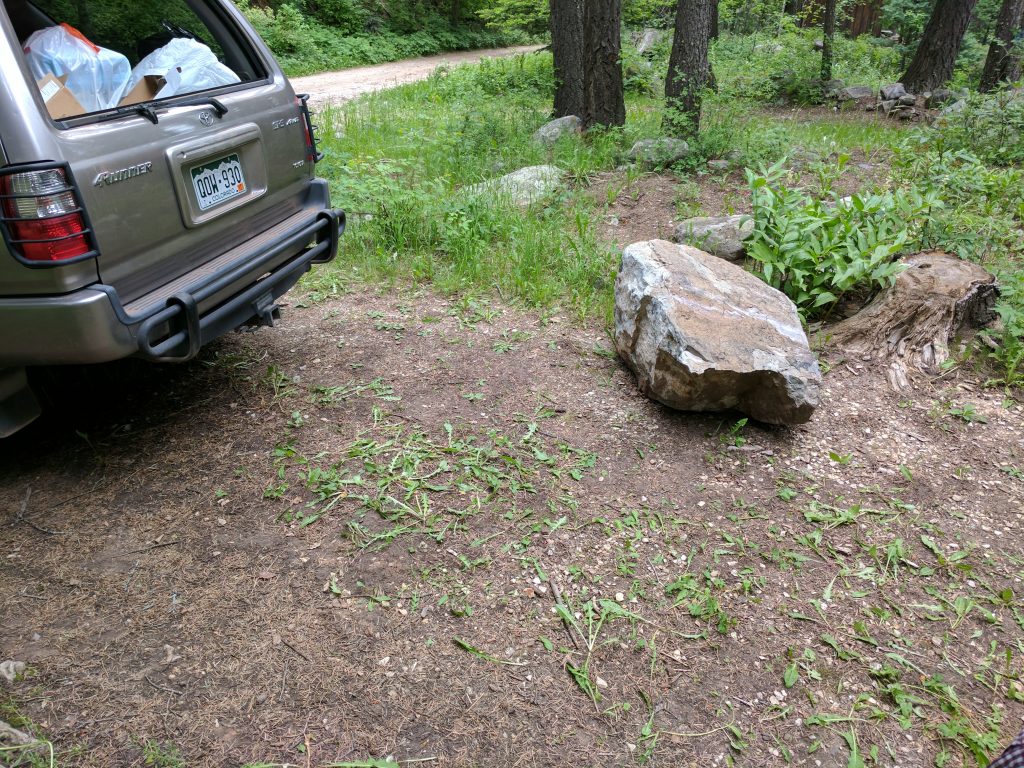 Cheers,
Chris
Summer flowers around the Spanish Peaks