This is a few pictures from the cabin on November 1, 2015.  We had some recent snow and some of the tree's still had their fall colors so it was a good day to take pictures.  The ones below are from the valley below the cabin.
The cabin has pretty well been finished as far as the work that Tom and the crew started last year.  Tom came up a few times and the crew came up a couple of times.  Jon Paul helped out on some plumbing and electrical.  Overall it looks quite beautiful and it was nice to see it so wonderfully finished.
On the way back we took the time to goof around a little.  We stopped at the grotto and took some pictures and then took a few in Walsenburg.  Hope you enjoy!
My last picture here is me at the cemetery finding an interesting perspective.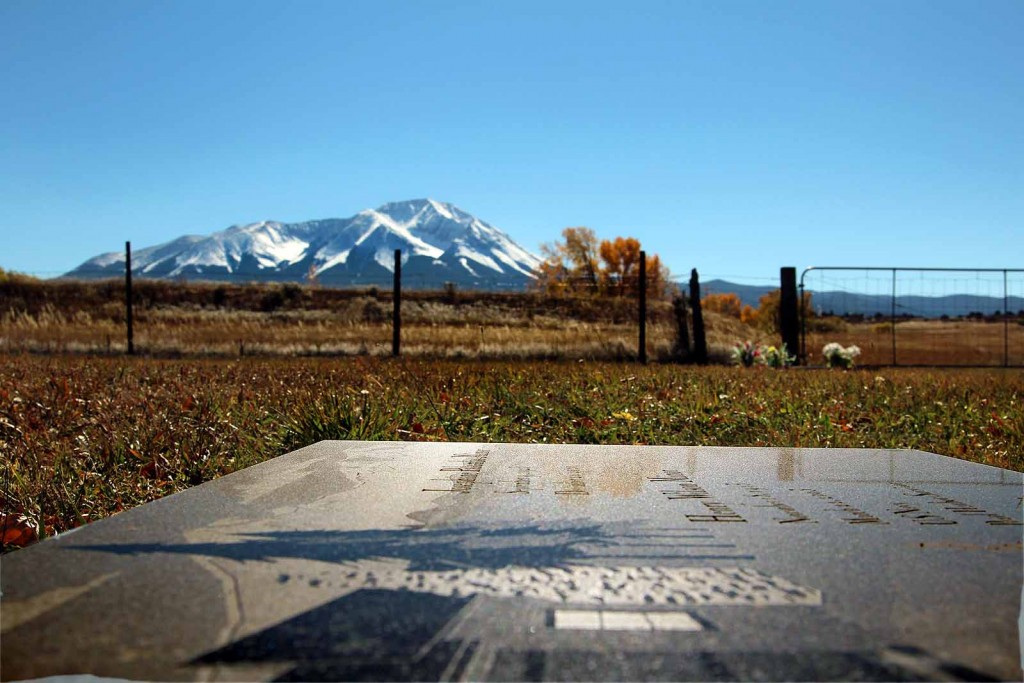 Wahatoya – November 1, 2015