JoAnn and I ran down to the cabin on Sunday as Tom was going down by himself and needed help unloading the siding.  We purchased rough cut siding for the cabin at Casey Lumber in Woodland Park about a month ago and they had it ready for Tom to pick up.  This is rough cut lumber that needs to be air dried so we stacked it correctly to allow this to happen.
Tom is looking at heading down to the cabin in the first half of August sometime and taking along Charlie and maybe some family for a few days to get some of the cabin work finished up with a few of the major items listed here:
finish up the siding (see picture below of stacked siding from Casey Lumber)
extend the deck to connect to the new walkway behind the kitchen including steps on the "bridge side" of the kitchen.
flooring and railings on the deck areas.
two wooden screen doors for the kitchen
two new windows in the kitchen
a bunch of other smaller stuff.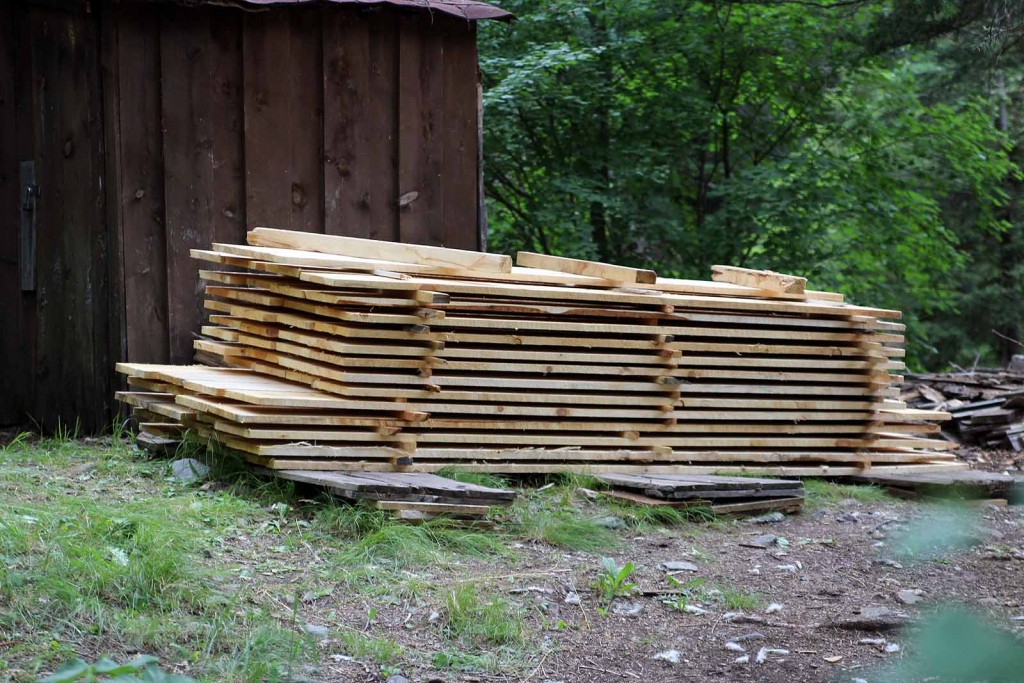 ---
Minor Manor – July 19, 2015